The Theory of Everything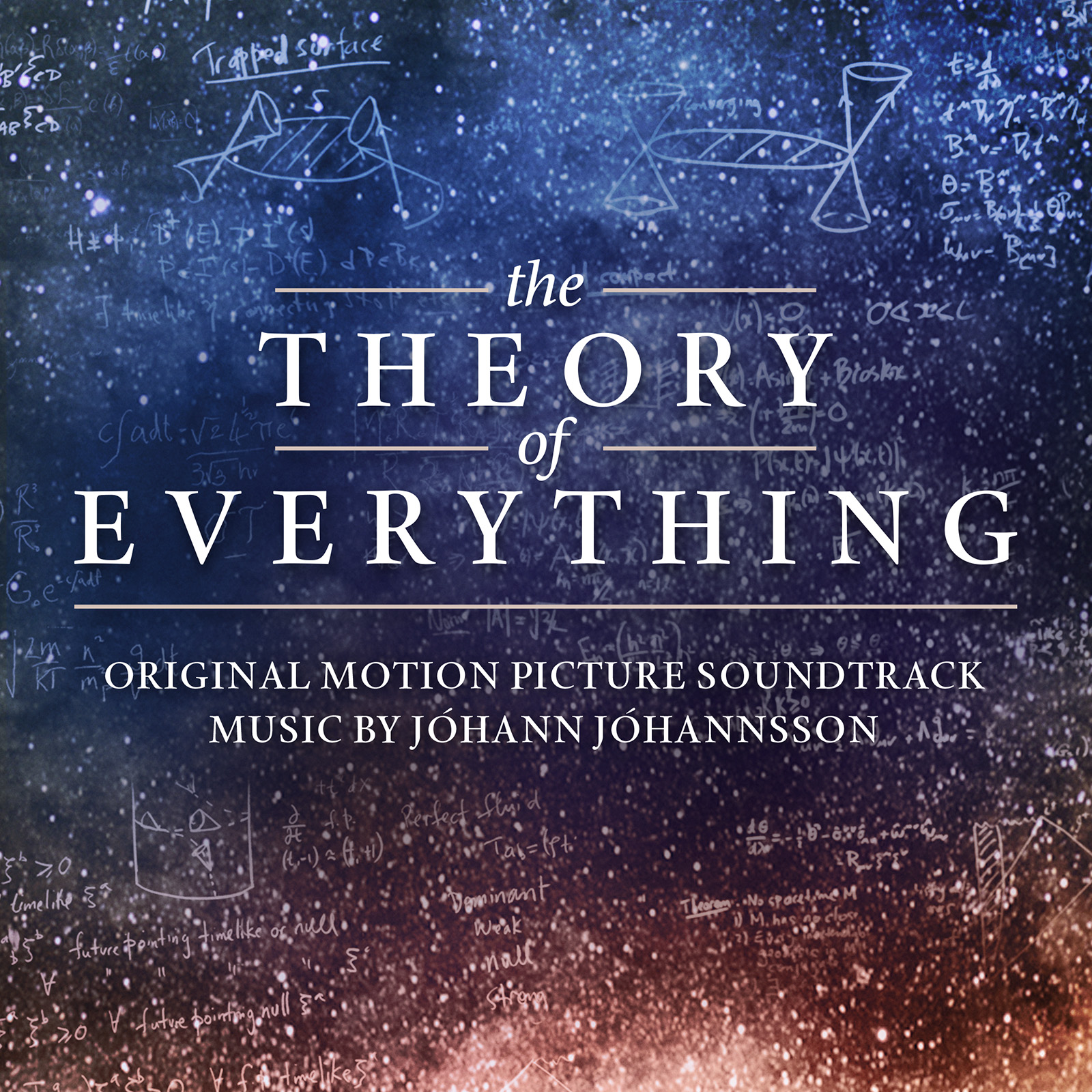 By Karol Krok
Title: The Theory of Everything
Composer: Jóhann Jóhannsson
The Film: Telling the remarkable story of Stephen Hawking, his struggle with motor neuron disease and relationship with Jane Wilde (the film is based on her book). It might sound like a typical seasonal Award bait (which it undeniably is) but it doesn't stop it from being quite solid piece of filmmaking.
The Score: Set stylistically somewhere in between Alexandre Desplat's breezy elegance and Abel Korzeniowski's melodramatic solo performances, Jóhannsson's work is well grounded in the soundscape of modern period drama - both modern and contemporary. While dealing with serious subjects and heavy drama, it never becomes too melodramatic and burdensome.
Distinguishing Features: The score is defined by perpetual motion of harp and celesta and piano/keyboard ('Cambridge, 1963'). The occasional air of mystery, associated with Hawking's life's work, is created in the string section and it is appropriately wondrous ('Cavendish Lab', 'A Spacetime Singularity' and 'London, 1988'). Gentle guitar helps to create a more soothing atmosphere for potentially sappy romance ('The Wedding', 'Forces of Attraction'), same applies to chamber string ensemble used in 'Camping'. These moments serve as a nice counterbalance to more typical melodrama that dominates the sound half of soundtrack album.
Final Thoughts: While getting remarkably close to numerous Alexandre Desplat scores for similar films, The Theory of Everything is exceptionally well crafted and could surprise many listeners with its elegance. Predictable and safe but always classy.
The Theory of Everything is out now from Back Lot Music